Back to COMMISSIONS <<
Installations
Posie, 2005 (see Details below)
Location: Robert Woods Johnson Hospital Wellness Center, Baltimore MD.
Fused, slumped glass with canne, copper and enamel
Each panel: 21" x 21"
A floral theme is unified into a geometric pattern. It is an organization of what can be chaotic (nature) to produce a serene atmosphere.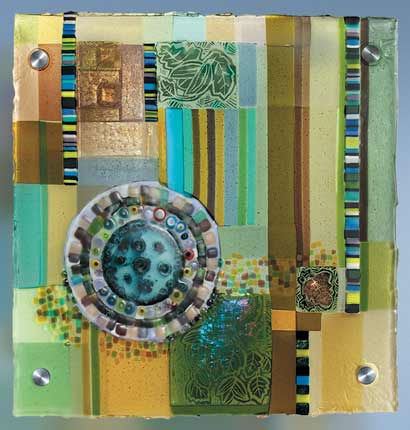 Detail 1
Detail 2