Back to SCULPTURE <<
Grail Variations
For more information on the development of the "Grail Variation" series, please click on the cups on the Home page.
Artist's Statement: This work contains elements created by the Italian roll-up technique which utilizes pre-fused plates of glass.
Eight of Cups, 2007 (see Details below)
Blown and kiln-transformed glass
60"H x 17.5"W x 17.5"D
The 8 signifies change; impermanence and transformation. This sculpture is an arrangement of many levels, from one to another changing from light to dark and back again.
Detail 1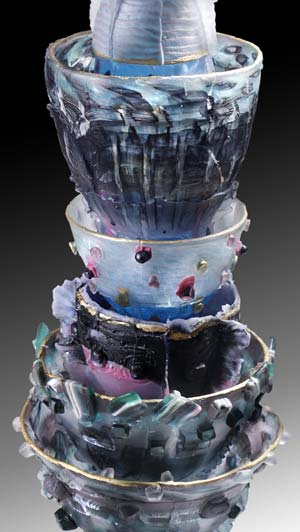 Detail 2