Back to SCULPTURE <<
Head and Heart
Artist's Statement: This series is a study of sensuous color and light effects through painting in glass to engage both the head and heart. We respond to the interaction of color (and also pattern) on a visceral level. Therefore, both intuitive feeling and rational thinking is hopefully engaged in the viewing of these objects.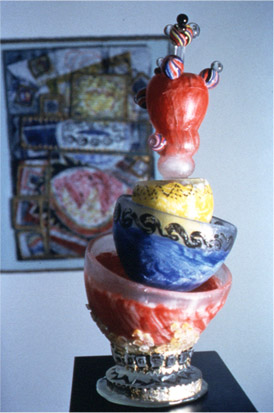 Tilt-A-Whirl, 1995 (see Detail below)
Blown and cast glass, kiln-transformed with enamels
34"H x 15"W x 15"D
The form metaphorically spins on an axis, seemingly out of control, but with a strong support - an analogy for juggling life.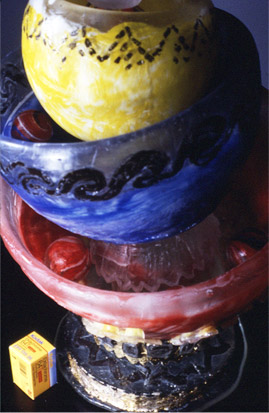 Detail