Back to SCULPTURE <<
Glass with or without Metal
These three-dimensional works feature collages for the wall that are combined with cast iron, fused glass that explores geometry within a steel construction, and groupings or populations of small enameled and cast glass objects.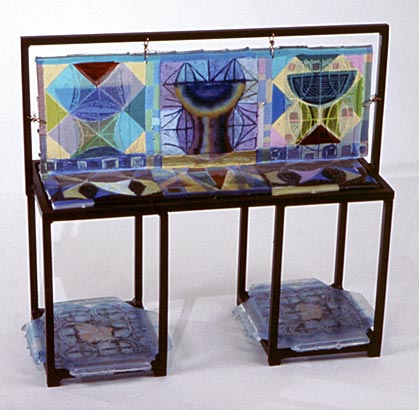 Grail Geometry, 2000
Fused, slumped glass; enameled, copper with steel
24"H x 30"W x 8"D

"Grail Geometry" uses the proportions of the Golden Mean as a basis for a grid. The subject matter of the cup refers to the "Grail Variation" series.