Back to MAGIC SQUARES SERIES <<
Mosaic Tiles
Since traveling to Granada, Spain, the artist has become fascinated with the beautiful
tiles of the Alhambra. The inspirations which generated these complex shapes and
patterns: mathematics and mysticism, are a curious combination. This work is intuitive, relying on color and pattern. Each mosaic pattern is fired multiple times and results in
a very tactile surface.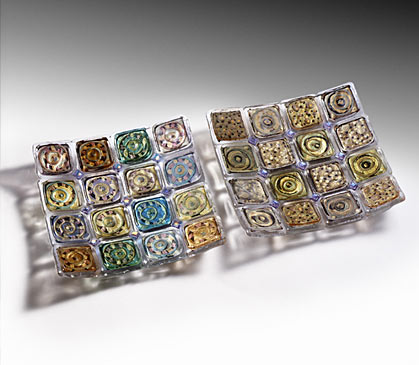 Mosaic Plates, 2003 (see Detail below)
Please contact Rene Culler for prices on tile plates and blown work.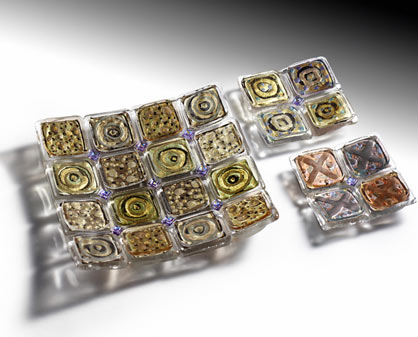 Detail
Additional designs and sizes are available.