Back to MAGIC SQUARES SERIES <<
Magic Squares
The concept and significance of the magic square is explored in these works, where often
the work explores shapes beyond the "square."
Lake Effects, 2008 (see Details below)
Location: COSE and Greater Cleveland Partnership Offices, Cleveland, OH
Fused glass with encased high refractory paint invented by Culler, blown glass, dichroic glass, stainless steel, hardware
Wall: 5' x 13'
The object was to create an abstract impression of Lake Erie; its atmosphere and depth by the arrangement of shapes and color. Each disc includes an original painting; no two are alike.
Detail 1
Detail 2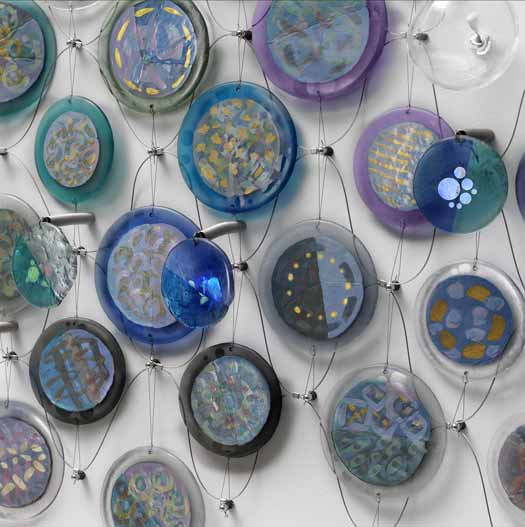 Detail 3