Back to COMMISSIONS <<
Installations
Las Ventanas de Barcelona, 2008 (see Detail below)
Location: Private Residence, Bratenahl, OH
Fused and slumped glass with photo-image drawing, sandblasted
Each panel: 48" x 18"
The client has ancestors from Spain and has traveled extensively in that country. The lace-like patterns suggest women's work to be glimpsed from the windows. The composition is inspired by Jujol's mosaic work for Gaudi.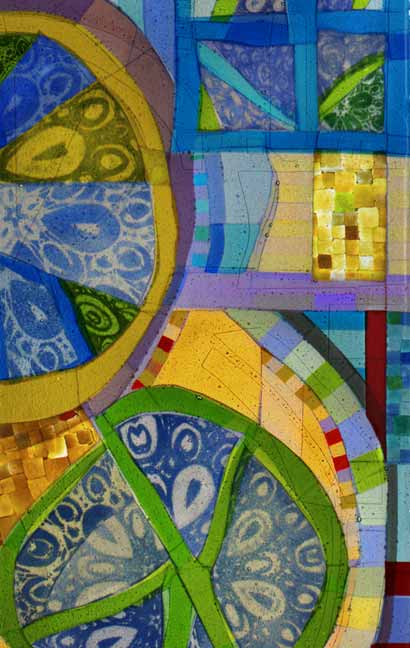 Detail