Back to COMMISSIONS <<
Installations
CrossRoads, 2006 (see Detail below)
Fused, slumped glass with blown glass and encased enamel
Each panel: 27" x 16"
Three panels interact as 3 neighborhoods that are connected by roads, or good ideas. In this case, the impetus is to "go green." Fused and blown glass and hand pulled glass murrines are part of the composition.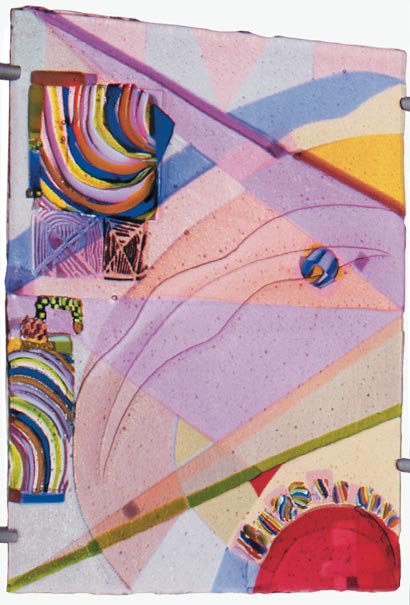 Detail