Back to COMMISSIONS <<
Commissioned Awards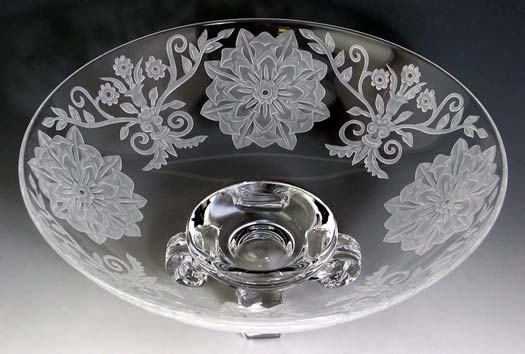 Distinguished Service Award, 2008 (see Detail below)

Annually commissioned by the Musical Arts Society of the Cleveland Orchestra, for 12 consecutive years. This bowl is the highest award given for service to the Cleveland Orchestra.
Rene Culler composed the original design, in response to architectural details of Severance Hall, the concert hall of the Cleveland Orchestra. The design is hand cut and sandblasted onto the crystal bowl. A solid crystal geometric shape accompanies the carved bowl; it is incised with the name of the recipient and the date of presentation. The lead crystal objects are made by Steuben Glass.
Detail